Products For Any Process & Any Application Method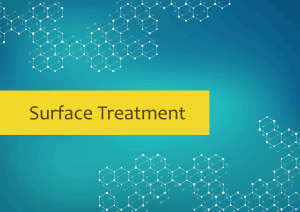 Chemical Methods offers a complete line of products for metal cleaning and pretreatment. Our product line includes the traditional iron phosphate and zinc phosphate conversion coatings as well as state-of-the-art non-phosphate products.
We have products designed for use in automatic washers, immersion tanks and manual spray applications.
Our expert team is committed to delivering more than quality chemicals. We assign a Continuous Improvement Champion to coordinate activities at key accounts to drive continuous improvement and eliminate waste.
Surface Treatments
Products >>
Click Product Name for Technical Data Sheet
965-T
927
927-F
6004
6006
957
952
6003
Type
Iron
Phosphate
Iron
Phosphate
Iron
Phosphate
Zirconium
Conversion
Zirconium
Conversion
Zinc
Phosphate
Zinc
Phosphate
Chromate
Manual Spray Wand
X
X
X
X
Soak Tank
X
X
X
X
X
X
Tunnel Washer
X
X
X
X
X
Cleaning Properties
X
X
X
X
Steel
X
X
X
X
X
X
X
Aluminum
X
X
X
X
X
Galvanized
X
X
X
X
X
X
Low Temperature
X
X
X
X
Paint Pretreatment
X
X
X
X
X
X
Heavyweight Cost
X
X
Seal Rinses/Rust Preventatives
Products >>
Click Product Name for Technical Data Sheet
997-A
993
1000-R
1044
1034
Type
Hybrid
Reactive
Resin
Alkaline
Alkaline
Alkaline
Manual Spray Wand
X
X
X
X
X
Soak Tank
X
X
X
X
X
Tunnel Washer
X
X
X
X
X
RP Properties
X
X
X
X
Paint Adhesion
X
X
Paintable
X
X
X
Steel
X
X
X
X
X
Aluminum
X
X
Galvanized
X
X